About Bruce La Fetra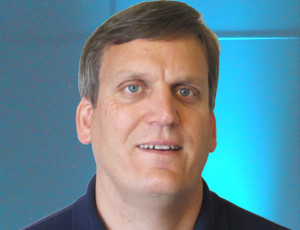 My passion for what I do is rooted in the teenaged experiences gained from my afternoon newspaper route. Serving a circular neighborhood (Sand Hill Circle in Menlo Park) provided opportunities to see and talk with my customers each day. My daily interactions cemented relationships that remain memorable decades later (and earned me a lot of tips at the time). Over the years, former customers have encountered my relatives and asked if they're related to "Bruce La Fetra, our old paperboy?" The most recent encounter was nearly 30 years after I left the newspaper delivery business.
Similar experiences over the years with sales reps, channel partners, and engineers reinforced a passion for driving excellence by deeply embedding company-firm partnerships into the marketing and sales process–and beyond. Something I call a "marketing culture." My work creates more dynamic businesses for my clients that are more resilient to market ups and downs, and better positioned for the next level of growth. I firmly believe any firm can become greater.s have been asked a dozen times if they're related to "Bruce La Fetra, our old paperboy?" The most recent encounter was nearly 30 years after I left the newspaper delivery business.
I haven't always been a consultant, so I know how hard it is thinking and acting strategically while holding down a "day job" managing tactical priorities. Prior to shifting my focus to helping other firms, I served in key marketing, channel and business development roles spanning software, hardware, service programs, and professional and financial services for market leaders including: Docent (now SumTotal), First Data, Cornerstone Imaging, and Raychem (now TE Connectivity). For eight years I was Business Strategist for Rubicon Consulting. Testing different approaches across a variety of organizations eventually led to my successful process for building customer-infused strategic marketing plans that marketing, sales and the entire firm can embrace equally.
Writing
My thinking is featured in print articles in The Pricing Advisor, Pragmatic Marketing Magazine, and Soft-Letter, and online atMarketingProfs, Sandhill.com and Sales & Marketing Management—and, of course, in my blog Looking Up. A list of articles and links can be found under Articles.
Education & Community Leadership
My credentials include degrees from Claremont McKenna College (Economics, Cum Laude) and The Amos Tuck School of Business at Dartmouth College (MBA), and professional certifications in Essential Facilitation from Interaction Associates and as a Certified Document Imaging Architect (CDIA) from the Computer Technology Industry Association. However, what my clients most apprediate comes from broad experience with what challenges them every day. Outside of my consulting work, I give back to the community by contributing time and expertise as a pro bono consultant and project manager for the Taproot Foundation, volunteering as a team leader with Rebuilding Together Silicon Valley, and serving in leadership roles with the Northwest YMCA and St. Jude's Episcopal Church where I currently manage the church's 50-tree apricot orchard.