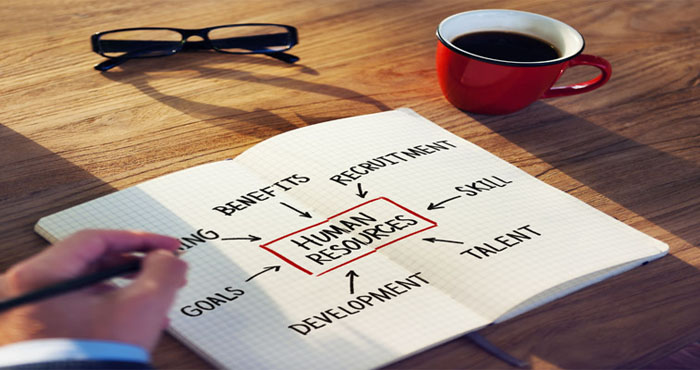 Great thinking is timeless. Proving this point is the wisdom of Peter Drucker. Eclipsed for many years by trendier thinkers, Drucker expansive thinking is coming back into vogue. Among his most famous quotes is his assertion that, "A business has only two functions: marketing and innovation."
Drucker's point is not to diminish other activities, but rather that "marketing" is a horizontal activity reaching into all aspects of a firm. It's a core function at the very heart of the business. Over the next several weeks I will discuss how marketing's impact reaches parts of the firm not generally associated with marketing.
Today, I discuss marketing's impact on HR.
Conventional leadership wouldn't look to marketing for help in overcoming the top HR challenges of retention, engagement, succession, and recruitment as identified in a recent survey by SHRM/Globoforce. For a less conventional thinker, doing so might give you a competitive advantage. Drucker, of course, would agree. Read on to see how.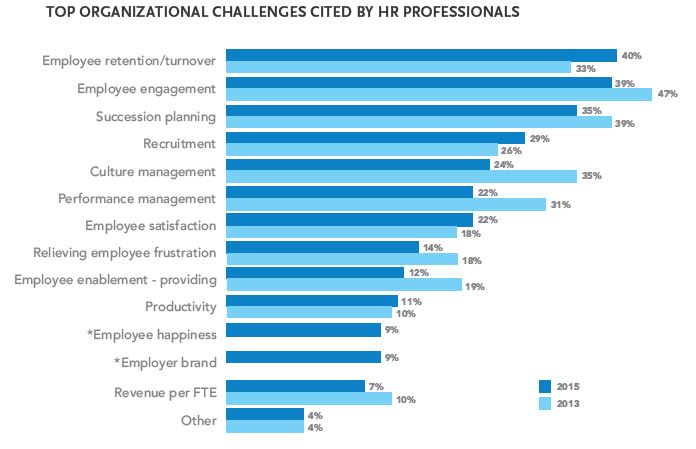 First, a brief explanation of how I see the role of marketing will help explain the connections I detail below.
The foundation for effective marketing is understanding, then communicating, why a firm's best clients select that firm in the presence of other, often excellent, options. Not why the firm's principals would select their own firm. Not why clients ought to select that firm. Why they actually do.
This is the essence of what distinguishes a specific firm and makes it unique in the eyes of its best clients.
In my experience, 60-80 percent of professional firm leaders fail to fully grasp their own firm's "secret sauce." The result leaves their firm under-differentiated and the firm's growth and profitability at risk. Luckily for most firms, their competitors suffer in exactly the same way, focusing on the tasks they perform do rather than why their best clients select their firm. 60-80% of professional firm leaders fail to fully grasp their own firm's 'secret sauce.' Click To Tweet
Once decoded, a Strategic Marketing Plan is the best vehicle for transmitting a firm's decoded secret sauce across the entire firm.
Now, back to the SHRM/Globoforce survey.
Employee Engagement
The number two challenge, employee engagement is the difference between having a job and being part of a larger endeavor. When employees understand why the firm's best clients select their firm–these are the most profitable clients and the ones most enjoyable to work with–it's easy for employees to see how their individual actions contribute to the firm's overall success. When managers and the rank-and-file alike grasp the big picture, autonomy and self-direction can replace enthusiasm-sapping command and control. That's the sort of environment that engages the best employees.
The marketing focus on why clients select a specific firm helps mid- and lower-level employees–the ones often tasked with creating the primary deliverables–do their jobs. They require less supervision because they have direct knowledge of what the client expects and clearly see how their specific actions contribute.
Employee Retention/Turnover
Retention is not all about money, although firms with above average retention can afford more generous compensation. Spiraling salaries attempt to fill in for something else that's missing. For employees, seeing how they are making a difference offers a huge psychic reward. Better employee engagement not only makes for more productive employees, it leads to employees interested in the long haul. While this may be less important for technology firms, it is critical for building and maintaining the client relationships at the core of professional firms.
Young professionals often must "pay their dues" for many years before being entrusted with important client relationships. For years they toil in the shadows, absorbing via osmosis key lessons about how the firm works with clients that the senior partners can't fully articulate themselves. Decoding the firm's secret sauce to release the firm's differentiating story lets firm leadership entrust these up-and-comers with responsibilities not available under the "paying your dues" model at rival firms. In today's overheated job market, the best employees need a reason to stay.
Recruitment
Greater autonomy and responsibility is also a good recruiting tool in the fight for the best talent. Incorporating a firm's brand into recruiting isn't a novel idea. The best firms increase their odds of finding the "right" candidates by using their brand to attract via self-selection. Employee referrals work towards the same goal without explicitly telling candidates what makes for a good match.
The foundation of the firm's marketing strategy is also a vehicle for attracting well-matched candidates. Candidates can't self-select for a firm's culture and approach unless the firm is able to communicate what distinguishes that firm and makes it unique in the eyes of its best clients.
Succession Planning
Number 3 on the list is a growing issue at many services firms as founders reach retirement age. They must worry not only about leadership transition, but also succession in the business development role. For many clients, services firms are closely associated with one of two key leaders. When these leaders leave the business, clients often have few reasons to continue with that firm. Buyers see this as a significant risk, and often deeply discount purchase prices for professional services firms.
The decoded knowledge of what truly differentiates the firm at the heart of a broad marketing strategy–the firm's secret sauce–smooths a variety of succession issues. First, by connecting and aligning the entire firm with a common playbook–why clients select their firm–it's easier to operationalize what makes the firm successful in the market. The impact on the firm's valuation at sale is even more profound. A broader and better understood business development process is less dependent on a few key individuals. Seeing this, buyers have greater confidence in the firm's ability to continue to generate revenue and growth. Less risk translates into a higher sales price.
Additional Impacts of Marketing
The impact of marketing extends beyond the four top challenges. Viewing a business through this broad lens makes Drucker's wisdom easy to appreciate. Marketing relegated to merely supporting sales and business development is a business engine not firing on all cylinders.
How else does marketing impact the challenges facing HR? Leave a comment below.
If you like this article, share it with others via one or more of the buttons below. Thanks!